Kristine Sargsyan, licensee and organizer
Kristine Sargsyan is a public speaking coach and an organizational development consultant. She brings together more than 17 years of successful coaching and consulting experience in NGO and private sectors. Sargsyan is the Founder and Licensee of TEDxYerevan event and TED Talks Translations project in Armenia. More than 20 successful TEDx events have been organized under her supervision in Armenia. She has recently developed a public speaking and presentation skills coaching program for kids – entitled "Think" and is currently teaching it at TUMO Center for Creative Technologies.Sargsyan is the author of several innovative Organizational Development (OD) Methods, which have been recognized and used by a number of local and international organizations. She has also established a small library for local OD professionals. She also served as a board member at the PFSC – an Armenian NGO. Previously Sargsyan worked for TACIS, Catholic Overseas Development Agency, World Learning, US Department of Agriculture, PA Consulting Group, Eurasia Partnership Foundation, Caritas Armenia, HayPost CJSC, Social Housing Foundation, Real Medicine Foundation, UNICEF Armenia and TED. With a background in foreign languages, Sargsyan obtained her MBA from the Carlos Magnus University. In 2010 Sargsyan became an International Visitor Leadership Program fellow – a US Embassy program, financed by the US Department of State. She is also a TED OTP Project fellow and TED Global Participant. Presently Sargsyan is working on spreading TEDx experience in Armenian Marzes and Villages.
---
Arpine Grigoryan
Arpine Grigoryan, known by her internet personality 'arpik', is a new media professional, trainer, marketer and tech guru with 14 years of teaching and training experience. Grigoryan currently heads the Yerevan office of News Deeply media startup and is the director of operations of the global company. Previously she was the communications and corporate affairs at PanARMENIAN Network – an Armenian media company and also manages some media related projects. She is also involved in the TED Open Translation and TEDx Activator projects in Armenia. Grigoryan went from leading a web design club for kids to conducting an Internet marketing course at a local university. She has been involved in several youth organizations, including Manana Youth Educational Cultural Center and AIESEC youth non-governmental organizations, where she led projects in information systems, participated in various international youth conferences and served at the AIESEC International headquarters in Rotterdam, Netherlands. Grigoryan received her Master's degree in Management Information Systems from the State Engineering University of Armenia where she also completed her bachelor studies.
---
Lilit Stepanian
Lilit Stepanian is an artist with 10 years of experience in set, costume, graphic and print design. In 2012 Lilit created her own
LU Art Space Studio
of print, textile, set and handmade designs.She graduated from the Faculty of Scenography of the Yerevan State Institute of Theater and Cinematography in 2006 with an MA degree in Scenography (Dramatic Decorative Art). Lilit has also completed a post-graduate course on Graphic Design and 3D Animation at the Triada Studio in 2012. Lilit portfolio includes design, illustration and animation projects for the Eiva Arts Foundation (Art Director, current), Yerevan State University, Eurasia Partnership Foundation (EPF), Foundation for the Preservation of Wildlife and Cultural Assets (FPWC), PanArmenian Media LLC, Yerevan Zoo Park, and most of the Armenian theatres. Lilit's illustrations and graphic designs were published in numerous magazines and books. Lilit also was an art teacher – trainer (curator) of children program at The Cafesjian Center for the Art (also art teacher at Ayb Elementary School). Lilit has participated in a lot of exhibitions in Armenia (Yerevan, Gyumri, Dilijan) and aboard (Prague, Vienna, Paris, Moscow) since 2001. In 2010 Lilit presented her individual exposition of Armenian Masks artworks presenting imaginary masks with ethnic elements. In 2011 she participated in Prague Quadrennial of Performance Design and Space in Prague, Czech Republic and in the same year she participated in White Mask International Mime Festival in Moscow, Russia and was selected the award winner of the Festival. Lilit is a member of the Armenian Union of Artists since 2006.
---
Artak Mkrtchyan
Artak has been a great help to the team during the TEDxKids@Yerevan events for the past few years. Artak has a background in economics but he feels the most comfortable working in the area of digital media. He currently works at TUMO Center for Creative Technologies as a digital media coach. He also assists running a project at TUMO, called THINK, which offers a unique chance for kids to learn and hone their presentation skills.
---
Vahe Nersisyan
Vahe Nersisyan is currently studying cinematography at Yerevan State Pedagogical University in Yerevan, Armenia. He is a huge fan of cinema and TED talks. He was one of the speakers at the first TEDxkids@Yerevan event in 2012. Vahe's portfolio includes directing, cinematography and editing. He has also volunteered shooting documentary films and music videos. Currently, Vahe is working on the short film on TEDxYouth@Sisian event which will take place in November 2014.
---
Emma Dovlatyan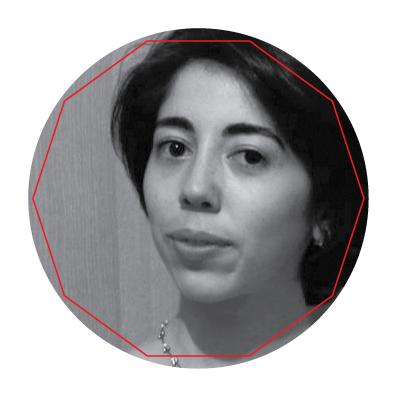 Currently Emma is studying at Yerevan State college of Humanities, in the faculty of translation and clerical work. She loves languages: especially German, but can't speak it fluently yet, as she is learning. After graduating from the college Emma wants to continue her study in the sphere of culture, with the purpose of knowing several nations not only by their names but also by their art, architecture, literature etc.
But her dream profession  is event management, unfortunately there is no such faculty in any of Armenian universities, but Emma says that someday she will  enter the university  she needs, even if it's abroad and get her education there.
Emma also loves photography, she attended several photography projects at Tumo Center for Creative Technologies concerning Soviet architecture, documentary photography and storytelling,  reserving national heritage etc. Again at Tumo Center she took a class of presentation skills called "Think" hold by Kristine Sargsyan, then became a member of Ted-Ed club and a speaker in TEDxKids@Yerevan 2014: Her  speech was about how people complicate things.
---
Samvel Khachikyan
Samvel is the youngest member of TEDxYerevan team. He is studying at high school. He was one of the speakers at TEDxkids@Yerevan event in 2015. Samvel is a future programmer because he thinks that new technology will help people to live a better and a longer life. Samvel also likes robotics and he took part in many workshops at Tumo center about robotics. Samvel likes sport too he is very good swimmer and also has some medals from different Judo championships. After graduating from the school Samvel wants to continue his education in one of the most famous universities.
---
Misha Aghamalyan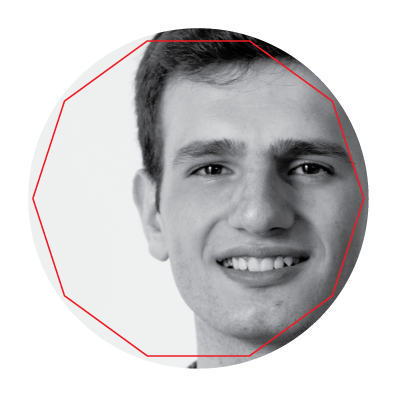 Misha is currently studying semiconductor physics and microelectronics at Yerevan State University. He is a great enthusiast of science and is a member of the Student Scientific Society at YSU. Apart from that Misha is studying neuroscience and artificial neural nets. He loves teamwork, organizing events and playing "Mafia". Misha has been volunteering for TEDxYerevan for a few years. In addition, he has background and work experience in web and game development.
---
Arsen Budumyan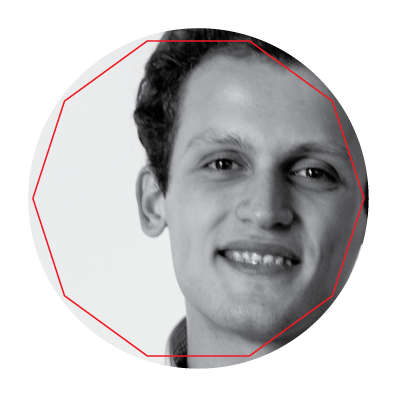 Currently Arsen is studying Radiophysics at Yerevan State University. Despite this, he sees himself as a programmer right now. Arsen just started learning embedded C programming for microcontrollers.  Apart from all of this, he really likes reading manga, and sometimes watching anime.
Arsen is always looking  for a chance to learn something new as he is fond of self-education. He a lso participated in TED-Ed club where he has learned really useful skills for his life and career. Arsen likes eating tasty food (sometimes too much) and listening to good music (also too much, sometimes).