TEDxYerevan team is working on the third TEDxYerevanSalon event themed "Rethinking Humanity" in affiliation with the IDeA Foundation in Armenia. TEDxYerevan team is inspired by the Aurora Prize: a unique Award for Awakening Humanity. The Aurora Prize will be awarded on behalf of the survivors of the Armenian Genocide in gratitude to their saviors. It will be granted annually to an individual whose actions have had an exceptional impact on preserving human life and advancing humanitarian causes anywhere in the world.
Many TEDxYerevan fans already know about our Ubuntu protocol. It is our LOVE protocol about which we declare in the invitation letter and right before the event, from the stage, along our tough rules. Ubuntu is the essence of being human. Ubuntu speaks particularly about the fact that we cannot exist as a human being in isolation. It speaks about our interconnectedness. When we have this quality – Ubuntu – we are generous and open to others and we know we all belong in a greater whole.
Humanity is core value for TEDxYerevan and it drives our team's behavior and motivation. This is why when we learned about Aurora Prize we got inspired for a new TEDxSalon event. This new TEDxSalon event will serve as a platform for storytelling of Humanism and Humanity.
For the first time ever we'll be selecting our attendees through stories of humanism or humanity submitted with the application. During the event, attendees will be asked to introduce themselves to each other by telling their stories first, instead of telling their names or positions. Stories can focus on any dimension of humanity: love, gratitude, compassion, empathy, kindness, human rights, survival, vulnerability, shame, freedom, tolerance, humor, carriage, solidarity, friendship, recognition and so on…
We have invited speakers to talk about appreciative mindset fostering humanism, innovation for and against humanity, death as an inspiration for humanism and the reflection of humanity in poverty. We will also have musical performance expressing the impact of diversity in humanity.
For the first time we will have an open mike session for storytelling from our attendees and guests who will share their stories. The event will run in English and Armenian to engage as wider audience as possible.
The goal of this event is to build thought-provoking conversations about humanity with famous leaders, designers, entrepreneurs, innovators, students and ordinary citizens. Unlike bigger TEDxYerevan events, the salon event is small. It is an invite-only event but thanks to IDeA Foundation's support, TEDx fans will have a chance to submit their humanity stories and get invitations for an event. Stay tuned for more information on speakers and how to apply to attend the event soon!
Our venue partner for this event is AGBU Armenia HQ.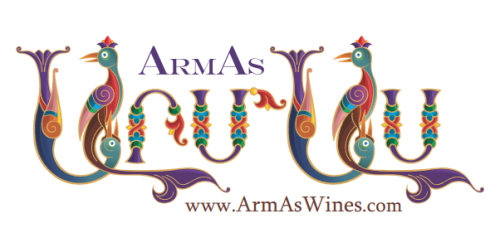 Organized in affiliation with IDeA Foundation.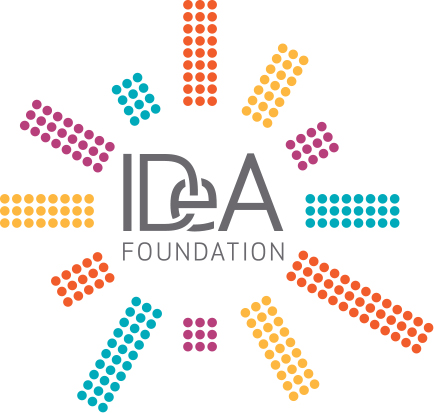 Speakers
Gevorg Tamamyan
Gevorg Tamamyan, MD, MSc is a pediatric oncologist, hematologist at Muratsan Hospital Complex and lecturer of oncology at Yerevan State Medical University (YSMU). After graduating from YSMU, he completed hematology residency at the Muratsan Hospital Complex of the same university. Later he did pediatric hematology/oncology visiting fellowships at the Children's Hospital of China Medical University (Taichung, Taiwan) and St. Anna Children's Hospital (Vienna, Austria), worked as a medical research fellow at the European Organization of Research and Treatment of Cancer (Brussels, Belgium), completed postdoctoral fellowship at the Department of Leukemia of MD Anderson Cancer Center (Houston, TX, USA), and was a visiting scientist and GLOBE scholar at the Dana-Farber/Boston Children's Cancer and Blood Disorders Center (Boston, MA, USA). Master of Science degree in Advanced Oncology he obtained from the University of Ulm (Ulm, Germany), where currently he is a lecturer of pediatric oncology. He was a holder of a European School of Oncology full-scholarship for the MSc studies, and was a recipient of IDEA (2013) and LIFe (2014) Awards from the Conquer Cancer Foundation of the American Society of Clinical Oncology.
Armine Afeyan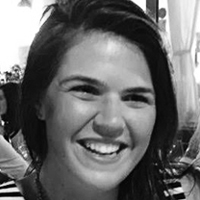 Armine Afeyan grew up in Boston, MA as the oldest of four first-generation Americans in an Armenian-Swedish family. She attended Yale University, where she studied Political Science and was a four-year athlete on the Crew Team. After university, Armine spent three and a half years working for a marketing technology startup in Boston before leaving to work full-time for the United States National Commemoration of the Armenian Genocide Centennial. Six months ago, she moved to Yerevan to fulfill a longtime desire to bring her personal passion for Armenian development into her professional career. As Director of Communications for 100 LIVES and the Aurora Prize, Armine gets to help bring the stories of modern day heroes who risk themselves to help others survive to the world, expanding the narrative of what it means to be Armenian one hundred years after the Genocide. In her spare time, she enjoys exploring her new home city, planning her next adventure, and improving her Armenian one friendly "barev" at a time.
Raffi Kassarjian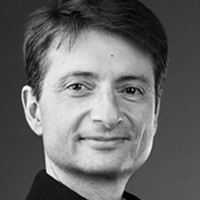 Raffi Kassarjian is Executive Director and General Manager of Monitis LLC, an Armenia-based provider of website and IT infrastructure monitoring services to clients around the globe. He is also a member of the Executive Leadership Team of TeamViewer GmbH (parent company of Monitis). Prior to this, Raffi served as the Head of Product Management, Marketing and Retail Banking services of Converse Bank, serving as part of Mr. Eduardo Eurnekian's Corporacion America management team in Armenia.
Raffi holds Bachelor of Arts and Master of Business Administration degrees from Stanford University. He is also an adjunct lecturer at the American University of Armenia, where he teaches competitive strategy and digital commerce. Raffi was on the Board of the Union of IT Enterprises (UITE) in Armenia, and served on the Prime Minister's Information Technology Development Council. He is a Founder and Chairman of the Repat Armenia Foundation (http://www.repatarmenia.org), and a founding member of Impact Hub Yerevan (http://yerevan.impacthub.net). He is fluent in English, French and Armenian. He lives in Yerevan, is married and has two children.
Hayk Barseghyan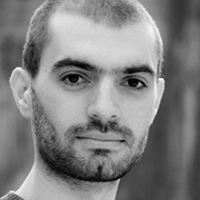 Hayk Barseghyan is a photographer based in Gyumri.