TEDxYerevan 2016 themed "Seeds From the Future" is coming on October 9!
We will gather 300 movers and shakers in Tumo Center for Creative Technologies to share a TED-like experience. In the spirit of ideas worth spreading, we are putting together a program of a dozen diverse talks, with the hope that they will inspire, fascinate and most importantly spark deep discussion and connection in our community.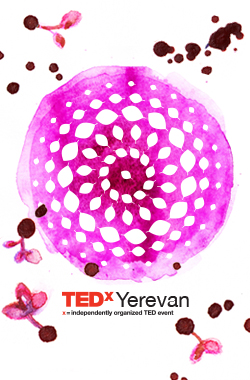 Laura Bailey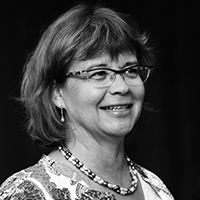 Laura Bailey moved to Yerevan in September 2014 to serve as the World Bank's Country Manager for Armenia. She leads a multidisciplinary team in Yerevan who draw on experts from across the region and around the world to bring financial, technical solutions, and creative ideas to Armenia through the World Bank work program.  During her 25+ year career in development, she has worked and lived in large middle-income and transition countries, such as India and Indonesia, and in small post-conflict countries, like Timor Leste and Papua New Guinea. She also spent four years at World Bank Group HQ in Washington DC, working intensively on modernizing the international approach to countries affected by conflict and war, with substantial partnership work with the United Nations.
Prior to joining the World Bank in 2005, Ms. Bailey worked in international economic development for 16 years:  directly for national governments, for NGOs, and for community organizations across countries in Asia, Africa, and Central America. Early in her career she spent three years in organizational development consulting for the private sector in San Francisco, California, USA, working mostly with venture capital teams and tech firms during the technology boom of the mid-1980s. Ms. Bailey is a US citizen, with family scattered from coast-to-coast, but her heart belongs to a small seaside town on the coast of Oregon. She holds a Master of Public Policy degree from Harvard University, Kennedy School of Government with concentrations in international trade and international development.
---
Armen Der Kiureghian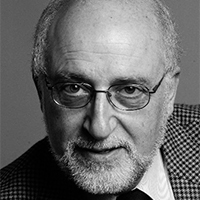 Armen Der Kiureghian is the fourth President of the American University of Armenia (AUA), having assumed the post in July, 2014. As of July 1, 2015, he is Taisei Professor of Civil Engineering Emeritus of the University of California, Berkeley, where he served for 37 years in various positions.
He has held visiting professorships at the University of Ljubljana, Slovenia, University of Tokyo, Japan, ROSE School in Pavia, Italy, Technical University of Denmark, Indian Institute of Science, Bangalore, and Technical University of Munich, Germany.
Der Kiureghian is a member of the American Society of Civil Engineers (ASCE) and a Fellow of its Institute of Engineering Mechanics, and member of the Earthquake Engineering Research Institute (EERI), the Seismological Society of America (SSA), the International Association for Structural Safety and Reliability (IASSAR), and the Civil Engineering Risk and Reliability Association (CERRA). He is a past President of CERRA and served as Chair of the IASSAR Committee on System Reliability and Optimization.
Der Kiureghian's teaching and research have been in the areas of risk and reliability of constructed facilities and systems, stochastic structural dynamics, earthquake engineering, and engineering decision making. He has authored more than 400 publications, including 120 in archival journals. He has supervised 30 doctoral candidates to completion, all of whom are highly successful specialists in academia or industry.
---
Ara Mirzoyan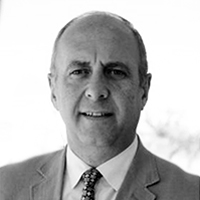 Ara Mirzoyan is the director of "Galaktika" CJSC of the National Academy of Sciences of the Republic of Armenia (Department of Physics and Astrophysics) and a member of the Board of Physics and Astrophysics. Before having this position Mirzoyan was the director of a private trading company "ZAKO" LTD. Previously he had the position of deputy director in "Coca Cola Bottlers Armenia" and Head of the Consular Department of Foreign Affairs of the Republic of Armenia. 1984-1993 Mirzoyan was a researcher in Byurakan Astrophysical Observatory in Armenia.
Ara Mirzoyan got his education in Yerevan State University, the Faculty of Physics, Chair of Astrophysics. He received his PHD, Astrophysics with specialization: astrophysics, radio-astrophysics in 1995.
Mirzoyan is the author of 27 published scientific papers. He is married and has three children.
---
Armen Berjikly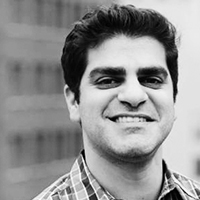 Armen Berjikly is an experienced entrepreneur passionate about technologies that help understand people's experiences and needs. He currently serves as the founder and CEO of Kanjoya, a data science company with products to automatically measure, predict and improve the employee experience. Prior to Kanjoya, Armen created Experience Project, a social media network where hundreds of millions of people share their experiences. Armen graduated with honors in Computer Science from Stanford University, where he focussed on Human Computer Interaction. He is a frequent guest lecturer, and contributor to national media, on the topic of enabling technology with empathy. Armen is a repeat speaker at TEDxYerevan, with his last talk in 2013 garnering over 275,000 views on YouTube.
---
Larisa Hovannisian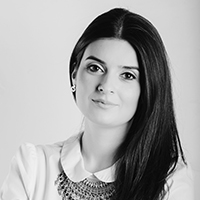 Larisa Hovannisian was born in Yerevan to an Armenian mother and an Irish-American father. Her father's work took her family to Russia – first to the Far East and then to Moscow. This is where Larisa spent the next ten years of her life, prior to moving to the United States for university.
In 2010, Larisa joined Teach For America to teach special education in Phoenix, Arizona. She taught students with moderate disabilities in an underserved public school. Inspired by her two years in the classroom, Larisa repatriated to Armenia in 2013 and established Teach For Armenia, an organization with a mission to improve educational outcomes for all children in Armenia by recruiting and training exceptional individuals to teach in underserved schools for a minimum of two years.
Larisa considers her return to Armenia an opportunity to systemically impact educational outcomes, and provide an opportunity for top graduates from Armenia and her diaspora to affect true, meaningful development in their homeland.
Prior to launching Teach For Armenia, Larisa had a diverse career in marketing and consulting in the United States, Russia, and Armenia. Larisa graduated with honors from St. Norbert College, with a BA in International Business & Language Area Studies, and received an MA in Special Education from Arizona State University. Larisa is an avid traveler, occasional recording artist, and a rookie oenology enthusiast.
---
Vardanush Petrosyan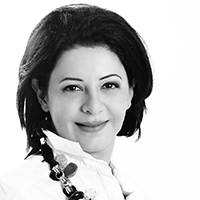 Vardanush Petrosyan is a top-performing multilingual medical professional with strong experience in all aspects of dietology and gastroenterology. She is expertise in obesity, metabolic disorders and healthy nutrition in Armenia, Russia federation, Europe and US. Petrosyan is recognized by Specialist Certification of Obesity Professional Education and International Association for the Study of Obesity. She hot her education in Yerevan State Medical University.
Vardanush Petrosyan is the founder of INGREDIENT healthy food café and the owner of VP Diet (Healthy Food Delivery Service). Petrosyan is also a private consulting and case management agent.  She is the Best Doctor of 2014.  Currently she is dietitian-gastroenterologist in Scientific Research Institute of Spa Treatment and Physical Medicine and National Institute of Health in Yerevan, Armenia.
Besides all the above mentioned, Petrosyan promotes healthy lifestyle through TV talk shows as a host and an invitee.
---
Taron Lizagub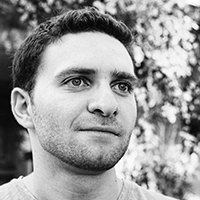 Taron was born in Yerevan and moved to coastal Armenia (Glendale) at age eleven. He graduated ucla with dual degrees in electrical engineering and math and did not pursue either as a career. He successfully failed three startups before brewing one that was virtually real. He founded Knoxlabs in 2015, a virtual reality mobile hardware and platform lab, now a leader in the entry level vr market (a Google partner and a supplier ~10% of all mobile VR headsets on the market). He is currently working on a device agnostic VR platform to help us better experience and connect with empathy regardless of who and where we are. He is driven by the passion of bridging how our senses interact with technology in creating everyday products that are emotional extensions of ourselves.
---
Maiko Tajima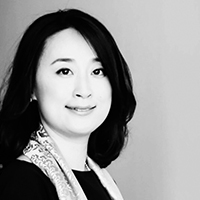 Maiko is a 'DIFFERENCE' advocate. She was born in Tokyo and grew up in Japan – a society that often appreciates homogeneity more than difference. Since that time she has lived and worked in seven countries, and collaborated with people from dozens of nations.
She believes that overcoming our own internal fear of differences is the key to professional growth, spiritual maturity and quality of life.
Maiko is the author of book "How to Become Global Communicators – Keys to Improve your Global Business Skills (ranked 4th top seller on 11 May 2015, Kindle Japan, Amazon ISBN-10: 4757426054)", and has delivered inspirational talks at renowned universities, job seminars, youth camps and contributed to magazines and on-line websites.
Maiko holds a Master of Science degree from the University of Oxford and  has worked for KPMG and the United Nations.
---
Armen Martirosian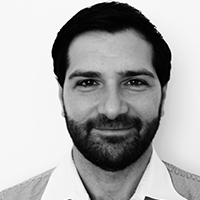 Armen Martirosian is a repat, having moved from Honolulu Hawaii, to Yerevan Armenia.  His initial aspiration was to study medicine, but along the way, his interests also sent him in various directions. Today, not only does he work as an ultrasound specialist in the National Center for Oncology, introducing vascular and abdominal techniques learned in his earlier life in the US, but he's also a field consultant for anthropology, working in archaeological sites, and is also involved in population genetics.  The latter two entail collecting ancient DNA from both historical and prehistorical sites in modern Armenia and Artsakh, as well as constructing the genetic profile of modern Armenians.
---
Sunil Kumar V Kaushik and Yuka Yokozawa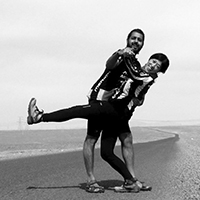 Sunil and Yuka are an Indo-Japanese couple who has been on the road for 250 days now and have travelled 13 countries on a budget of less than $5 a day. Before this trip they have travelled more than 40 countries. They met in Himalayas, got married and have embarked on this journey on a small folding bicycle around the world. They started their journey in Jan 2016 from Thailand and have been living on the kindness of people. During their journey they have tried numerous jobs like teaching in schools, Universities, Raspberry fields, Vineyards, Restaurants..etc. They were featured on Times of India and many other media platforms.
Sunil is an Influential voice of Quality for the American Society for Quality and is writing a book on Innovation for a top publisher while on the road and has published numerous articles and whitepapers with renowned journals. He has worked with Fortune 100 companies like GE, IBM and does training and consulting assignments. He holds a Master's degree in Nuclear Physics and is a certified Six Sigma Black Belt, PMP, CPSCM and SPSM.
Yuka Yokozawa – Post her graduation from Tokyo she has been living in London. She has worked for Japan foundation as an advisor for teachers in UK and enjoyed teaching primary and secondary school children. She is a passionate Japanese teacher teaching Japanese for all age groups (5 – 60 years). As a passionate foodie, she is working on a Green Tea project by inventing fusion recipes by mixing green tea with the local recipes.