Alexis Ohanian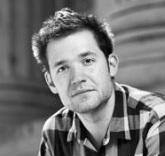 Alexis Ohanian is a startup founder and investor in Brooklyn, NY. After graduating from UVA in 2005, Alexis and his co-founder Steve Huffman started reddit, which has become one of the most popular social news websites online. After leaving his full-time position at reddit, Alexis focused on his social enterprise Breadpig, an uncorporation for creating (and selling) geeky things with the purpose of making the world suck less. In 2010, Alexis helped launch hipmunk, the most agony-free way to search for a flight or hotel.These days, Alexis is an investor with over fifty tech startups in his portfolio, he sits on the board of reddit inc., is Y Combinator's Ambassador to the East, co-founder of the non-profit IHAS, and he's writing a book called Without Your Permission, set to launch in 2013. Along the way, Alexis spoke at TED, spent 3 months living in Yerevan, Armenia as a Kiva Fellow, and was named one of Forbes 30 Under 30.
---
Vahé Berberian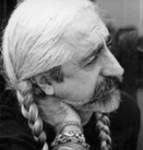 Vahé Berberian, a painter, author, playwright, director and actor, was born in Beirut, Lebanon, in 1955. He grew up in Beirut amongst intellectuals and his parents' home was a meeting place open to friends from the worlds of theater, literature and the arts. After traveling through Eastern and Western Europe, he returned to Lebanon confronted with the onset of the Lebanese Civil War in 1976. He later relocated to Los Angeles, where he lives now. Berberian studied art in both Lebanon and the United States and he received a degree in journalism with honors in 1980. His experiences have brought about over 65 solo and group exhibitions, four one man shows, two published novels, and over a dozen plays written and directed by him, worldwide.
---
Lara Setrakian


Lara Setrakian is a Dubai-based correspondent for Bloomberg Television and ABC News, covering business, politics, and major events in the Middle East. She has interviewed high-profile leaders and led the network's coverage of the Arab uprisings throughout 2011. As part of Bloomberg Television's on-the-ground coverage of the crisis in Egypt, Setrakian reported live from Tahrir Square as President Hosni Mubarak ended his three-decade rule. Prior to joining Bloomberg Television, Setrakian was a reporter for ABC News in New York and Dubai. While at ABC, Setrakian won acclaim for her reports on Iran's 2009 presidential election, including groundbreaking use of Twitter to collect and report information from the Islamic Republic. Setrakian graduated magna cum laude from Harvard University with a degree in Government and a certificate in Spanish. She was an inaugural fellow at the Peter Jennings Project for Journalists and the Constitution, included among Foreign Policy Magazines's "Twitterati 100", and named one of the most influental young voices in US foreign policy by the Diplomatic Courier.
Lara is also a TEDxYerevan Ambassador.
---
Rich Goldman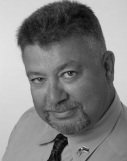 Rich Goldman is vice president of Corporate Marketing and Strategic Alliances for Synopsys, proclaimed the best company in the country by the National Assembly of The Republic of Armenia in 2005. He is the Chairman of the Board of the Synopsys Outreach Foundation and of the Synopsys Charitable Foundation for Armenia. Rich is a guest Professor at the Chinese Academy of Science and the first Honorary Professor of Moscow Institute of Electronic Technologies. He is a trustee of the State Engineering University of Armenia Foundation and was awarded the highest award from both Yerevan State University, and the State Engineering University of Armenia, the Gold Medal, for his contributions to technology education. In 2009, Rich received the 'Andranik Ozanyan' Gold Medal of the Republic of Armenia Ministry of Defense. In 2010 he was awarded the Medal of Honor, the highest award of European Regional Educational Academy (ERIICTA). Rich earned a BSCS from Syracuse University, an MBA and MS Engineering Management from The University of Dallas, and an honorary Doctorate from The State Engineering University of Armenia.
---
Aram Pakhchanian

Aram Pakhchanian is the Director of the Data Capture Products department at ABBYY, a privately held computer software company. After his graduation from Moscow Institute of Physics and Technology he played different roles at ABBYY, including serving as the Deputy Chief of Research and Development, before being promoted to lead product line development. His interests lie in different core technologies related to recognition and applied linguistics, as well as enterprise content management.
---
Al Eisaian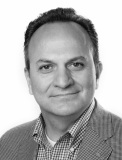 Al Eisaian is currently the Founder and Chairman of IconApps, a mobile data platform company and the developer of the popular Intuition:Mom's Personal Assistant app on AppStore. He is also the Chairman of Plexonic Corporation, a global game development company. Al served as the Global Head of Product Strategy and Marketing for Opera Solutions, a global Big-Data analytics company based in NY from 2010-2011. In 2005 Al Co-Founded and served as Chairman and CEO until 2008 and Executive Chairman of Integrien Corporation until its acquisition by VMWare in 2010. Al Co-Founded CreationPoint Systems, a systems management consultancy from 2001-2005. Al served as the SVP and General Manager of LowerMyBills, Inc. acquired by Experian Corporation from 2000-2001. Al has also served as Associate Partner at USWebCKS, Business Development Director at LaunchPad an idealab company and Business Unit Manager at NMB Corporation. Al is the author of three staged plays, "Who Gives a Damn?" staged in 1992, "Chaos Unlimited!" staged in 1996, and "Emptiness" staged in 2004-2005. Al has earned an MBA from Pepperdine University and a BSEE from Oklahoma State University. An avid traveler, hiker and yoga practitioner, he has witnessed human kindness and oneness in nearly 30 countries in 4 continents. His most recent non-tech project is the opening of the InnSerenity Yoga and Meditation Retreat in the village of Aghtsk in Armenia.
---
Marie-Lou Papazian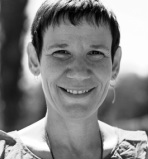 Marie Lou Papazian is CEO of the Simonian Educational Foundation and the Managing Director of the Tumo Center for Creative Technologies in Yerevan, Armenia. Tumo is a unique not-for-profit facility where thousands of teenagers learn animation, game development, web development and digital media free of charge. In addition to her responsibilities in developing and managing the educational program of the center, she led the design and construction management of the center's interior architecture and outdoor plaza. Prior to Tumo, Marie Lou cofounded the Education for Development Foundation in 2001, where she led the Three Pomegranates project linking Armenian students to their global peers through web-based educational activities. Previously, Marie Lou was a construction manager for a number of high-rise residential and commercial buildings in New York City, including the Marriott Financial Center Hotel. Marie Lou holds a Master's Degree in Computing in Education from the Teachers College – Columbia University in New York, a Master's Degree in Construction Management from Stevens Institute of Technology in New Jersey and a Bachelor of Science in Architectural Engineering form the Université St. Joseph in Beirut, Lebanon. She is a member of the Information Technology Council of the Prime Minister of the Republic of Armenia.
---
Sergey Sargsyan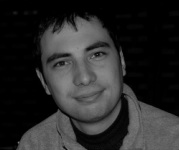 Segey Sargsyan is a political satirist and stand-up comedian, co-founder of ArmComedy political satire news website (2009) which later was evolved into TV show "ArmComedy". Sergey was born in 1982, in Tbilisi, Georgia and received education at Yerevan State Linguistic University getting a Ph.D. in 2006 in philology. Prior to comedian career, Sergey worked for 7 years in various USAID-projects with IFES, NDI and DynCorp as project coordinator for civil society and political projects.
---
Sara Anjargolian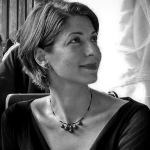 Sara Anjargolian is a documentary photographer and lawyer focused on visual storytelling projects that seek to inspire social change. She is a recipient of the Fulbright scholarship and a United Nations award for her photography. Anjargolian has partnered with numerous non-profit organizations to raise awareness on humanitarian causes around the world. Her body of work has been exhibited widely and most recently includes: the story of AIDS and drug-resistant tuberculosis among the Zulu people in South Africa; "How We Live" a photography installation, book and film documenting poverty in Armenia; "Not Here" a project focusing on labor migration from Armenia to Los Angeles; and, "Zenne Dancer" a feature film in Turkey about the honor killing of a gay man by his father (for which she served as the still photographer). Anjargolian graduated summa cum laude from the University of California Los Angeles with a degree in Political Science/Public Policy, and then went on to law school, receiving her law degree from the University of California Berkeley. Anjargolian's legal career has included serving as a trial lawyer for the U.S. Department of Justice, Associate Professor and Assistant Dean at the American University of Armenia Law Department, and policy adviser to the Los Angeles City Attorney.
---
Varoozhan Harikian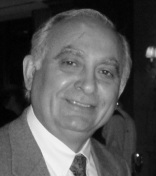 Varoozhan has had a long and colorful career with IBM in several countries and continents; after completing his Masters Degree at Polytechnic of Tehran he joined IBM World Trade Organization as Country Teleprocessing Specialist. He then migrated to the United Kingdom where he obtained his Masters Degree in Digital Electronics from Manchester University and then conducted two years of PhD research into Microprocessor Controlled Computers. The rest of his IBM career has been in many varied activities in England, Belgium and USA before his farewell to IBM in September 2002 – after 33 most colorful years with the Big Blue. Varoozhan Harikian was appointed the Dean of Extension Programs at the American University of Armenia (AUA) in 2006 where he served for six years from January 2006 until 31 December 2011. With a spirit of entrepreneurship, Varoozhan expanded the AUA Extension Department's portfolio of Learning Programs in all walks of life in Continuing Professional Education and Adult Lifelong Learning – for Armenia and the Region. After stepping down from his leadership role at the Extension Department of American University of Armenia on 31 December 2011, Varoozhan expanded his role at the following two companies as Vice President of Global Market Development: Aprycus bv The Netherlands and TRDC Corporation USA, both outstanding IBM Business Partner companies with operations in The Netherlands and providing training services across Europe, Middle East and USA.
---
Meroujan Minassian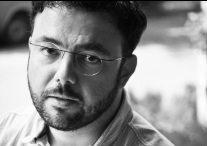 Meroujan Minassian, an architect and the co-founder of the "Ket Architect" firm based in Yerevan.His projects span a wide range of construction types and design styles, for houses, banks, hotels, schools, community centers, churches, as well as interior designs for homes, offices and educational institutions. Meroujan Minassian has participated in several international architectural competitions, where he presented a multi-dimensional approach to visualizing history.
---
Samvel Martirosyan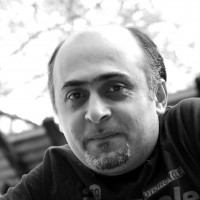 Samvel Martirosyan specializes in information security, new media, and media in general. Martirosyan works as a new media trainer and lecturer in several universities in Armenia. He also teaches at "Aregnazan" school. Martirosyan has previously worked as a journalist for several Armenian and Russian news agencies, and served as an Editor in several media projects.
Martirosyan studied mathematics and culturology. Samvel was a speaker at TEDxYerevan 2012