Armen Berjikly, Founder and CEO of Kanjoya Company
"When Change is not a Choice"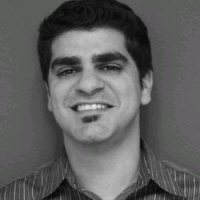 Mr. Armen Berjikly is the Founder of Kanjoya Inc. (also known as Experience Project, Inc.), and currently serves as its Chief Executive Officer and President.
After a close friend's diagnosis with a serious medical condition, Berjikly began creating online communities designed to sponsor hope through research and community. Witnessing the power of connecting people with a shared experience, and therefore common understanding, led to the creation of Experience Project which has rapidly grown to the largest community of people sharing life experiences, with over 10 million people a month sharing over 20 million experiences. Previously Berjikly worked at the Echelon Corporation, where he helped manage their "intelligent utility grid" solution from paper concept to millions of units shipped. Berjikly's passion continues to be building products that unite people who can improve each other's lives, and pioneering new ways to bring emotional awareness to technology.
Berjikly obtained his Master's Degree from Stanford University in Management Science and Engineering, with an emphasis on Entrepreneurship. Prior to that he graduated with honors in Computer Science from Stanford, where his primary research focus was Human-Computer Interaction.
Watch Armen's talk:

Madlene Minassian, Healthy Lifestyle Advocate
"It's a Sticker or Sicker Solution"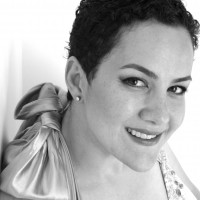 Madlene Minassian is a zealous advocate of a whole foods plant-based diet. Minassian partnered with numerous non-profits to bring over 30 million USD of medical relief to Armenia and along with her husband, singer Arthur Ispirian, she promotes a healthy lifestyle throughout the country.
A native of Los Angeles, Minassian began eating healthy after she received a Masters in Public Health with a focus on Global Health from the University of California at Los Angeles (UCLA). She graduated summa cum laude from UCLA with a degree in Sociology and a minor in Armenian Studies. Minassian's favorite role is mother to her two young sons who thankfully love to eat their fruits and vegetables.
Watch Madlene's talk:

Patrick Sarkissian, Founder and CEO of SarkissianMason
"Defy and Conquer"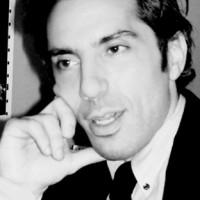 Forever curious, Patrick Sarkissian lives within the realm of possibility. He presently serves as the Chief Executive Officer of SarkissianMason (SM), the New York City based Digital Agency he founded 12 years ago. Sarkissian is an avid student of brands, technology and consumer behavior. His fascination with the interaction between the three, guides the work that his firm creates for large companies and little charities. Sarkissian runs strategy and innovation for SM and its clientele which include CNN, Boeing, Revlon, Ford and Fair Girls.
In 2001 Sarkissian co-founded the Scion Group, a company which has reinvented the student housing industry and is set to go public early 2013. In 2008 Sarkissian co-founded DBA, a company that reinvented the office supply industry with high design and sustainability. After a successful launch into 150 stores, the company was shut down in 2011.
Sarkissian studied literature and philosophy at the University of Michigan. He writes poetry but only when he is inspired. Sarkissian is passionate about reinventing the Armenian identity and finding innovative ways to use technology to stop human trafficking, having sponsored a worldwide grant in 2012.
Watch Patrick's talk:

David Bequette, Founder and CFO of FruitsMax
"The Customer Revolution in Customer Service"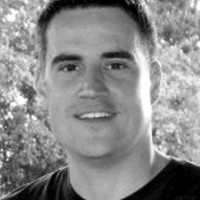 David Bequette is the Chief Financial Officer of FruitsMax, a dietary supplement company based in California with exports from Armenia. Bequette is also the co-founder and managing partner of DAVAN Group, an eco-friendly café' and industries firm. Up until taking over the hands-on management of his ventures, he served as the Chief Executive Officer of Figaro Management Group in Yerevan, Armenia.
Originally from Columbia, Illinois, Bequette spent five years in the United States Marine Corps eventually moving on to the private sector where he worked for several years in the financial services industry. In August 2011, David, his wife Irina, and their son David Areg moved permanently to Yerevan, Armenia.
Bequette completed his Bachelor's degree and obtained an MBA.
Watch David's talk:

Nelli Sargsyan, Writer
"Էլի Կիկո՞ս` While the Patriarchs Were Taking a Much-Deserved Nap"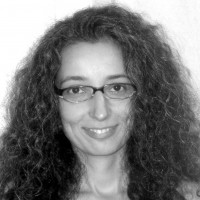 Nelli Sargsyan, a native of Yerevan, Armenia, taught at Yerevan State Linguistic University for nine years. Whether in writing, teaching, or discussion, Sargsyan has always been interested in inviting people to reevaluate the status quo and self-reflexively and critically engage with the various sources of our knowledges.
Sargsyan is currently a PhD candidate in Anthropology at the State University of New York at Albany. She is now working toward the completion of her dissertation which examines translocally oriented Armenian queer art as activism and the diverse ways Armenian women and men negotiate their ethnic and sexual difference in the US Armenian diaspora as well as transnationally. Sargsyan graduated with honors from Yerevan State Institute of Foreign Languages in 1997.
Watch Nelli's talk:

Karen Hakobian, Singer, Consultant, Artist, Civic Activist
"Good Morning"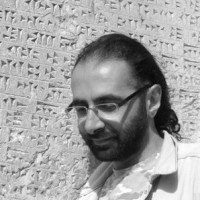 Karen Hakobian is a musician and a researcher, as well as a human rights advocate/trainer based in New York. He is currently the President of Huys (Hope), a human rights non-governmental organization (NGO) in Armenia. Hakobian has years of experience in both the government and NGO sectors in Armenia, including with United Nations Development Programme and United States Agency for International Development. He is the author of "Advocacy for Public Policy Making", a manual for trainers published for Armenian NGOs. Hakobian was previously invited to New York by the International Center of Tolerance and Education to implement a project on the protection of human rights of soldiers in the Armenian army.
Hakobian is currently lectures worldwide on contemporary issues in politics and arts. He was a PhD candidate at Yerevan State University, where he was working on his thesis on Aspects of Ethnic Mentality in Public Administration. He is a graduate of the Yerevan State University, the St. Petersburg Academy of Civil Service, and the University of Twente in the Netherlands. With his publication on "How to colonize a nation in 19 steps" he was invited to "Atlantis 11" project at Venice Biennale, and most recently he was a part of "and and and" project of Documenta 13, speaking on "How to embrace the morning and go into the night".
Watch Karen's talk:

Jacqueline Karaaslanian, CEO of Luys Foundation
"Connecting Learning to Social Change: Empowering Youth to Engage & Shape the Future"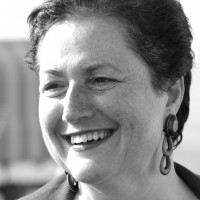 Jacqueline Karaaslanian was born in Armenia, educated in France, and lived in the US. She is the Executive Director for Education Programs for the Armenia based Luys Foundation. Karaaslanian has experience in leading collaborative design, strategy building, and management of large-scale educational programs worldwide. She has previously worked with the founding members of the Massachusetts Institute of Technology (MIT) Media Lab at its initial inception where she worked for the past 25 years as the Director of Special Projects for the Future of Learning Group and Media Fabrics Group. She has been instrumental in building projects with the MIT research teams and going from design to full implementation of avant-garde technology rich learning environments.
Watch Jacqueline's talk:

Ara Oshagan, Photographer
"The Documentary Image as Identity"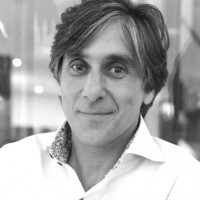 Ara Oshagan is a documentary photographer whose long-term work revolves around the intersecting themes of identity, community, and memory. His work is in the permanent collection of the Southeast Museum of Photography, Downey Museum of Art, Pasadena Armory Center for the Arts, and the Museum of Modern Art in Armenia.
Oshagan visited several juvenile halls and prisons for over four years for his work on "A Poor Imitation of Death" about the lives of youth in the California prison system, which will be published by Umbrage books in New York. His other projects include the fifteen-year-long "iwitness" which are portraits of witnesses of the Armenian Genocide and their stories of horror and survival, and "Traces of Identity" about transnational identity as seen through the Armenian community of Los Angeles. Oshagan's first book, "Father Land", a decade-long project about Karabagh, was published by PowerHouse books in New York in 2010.
Oshagan has had solo exhibitions at the Los Angeles Municipal Art Gallery, Downey Museum of Art and PowerHouse Arena in New York. His work has been reviewed and featured in Art Papers, Mother Jones, the Times Literary Supplement in London, Photo District News, LA Times, LA Weekly, and in NPR's Morning Edition.
Watch Ara's talk:

Marc Papazian, Future Student
"My Rise to the Middle"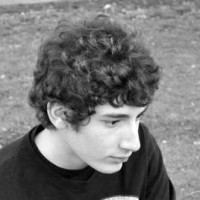 Marc Papazian combines a variety of backgrounds. Papazian was born in Barcelona, Spain, lived in Los Angeles and Yerevan, recently spent a month in Hong Kong as an exchange student as well as another month in Cambridge as an intern at the Massachusetts Institute of Technology Media Lab. When he was 12, he wanted to play the harp but never got around to it. Marc climbed to the summit of Mount Ararat in the summer of 2012.
Watch Marc's talk:

Samvel Martirosyan, Teacher, Blogger, Information Security Guru
"Big Gap or Generation.Net"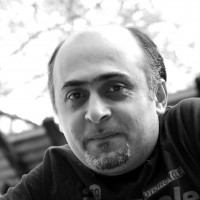 Samvel Martirosyan specializes in information security, new media, and media in general. Martirosyan works as a new media trainer and lecturer in several universities in Armenia. He also teaches at "Aregnazan" school. Martirosyan has previously worked as a journalist for several Armenian and Russian news agencies, and served as an Editor in several media projects.
Martirosyan studied mathematics and culturology.
Watch Samvel's talk:

Tsolak Mlke-Galstyan, Founder of MIHR Theatre
"Where is the Beginning of the Dance?"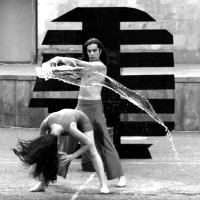 Tsolak Mlke-Galstyan is the Artistic Director of the MIHR theatre, an independent and self-sufficient theatre group that views and creates art without boundaries, which he founded in 2003. At MIHR, Mlke-Galstyan not only directs the performances but also acts as a choreographer, actor, scenographer, and a script writer.
Throughout his career Mlke-Galstyan has produced a wide range of diverse performances, which are different not only in genre but also in style and background. Under his guidance the MIHR theatre has been the first one in the region to produce a performance in action painting, which was very successful not only in Armenia but also in USA, Russia, Egypt, and Iran. The choreography of the MIHR theatre incorporates modern dance emotions and national values which makes the group very unique on many layers.
With Mlke-Galstyan's direction, MIHR has participated in many international theatre festivals all over the world, such as the Californian International Theatre Festival (USA), Jarmila Jerabkova Award (Czech Republic), Perm Street International Open-air Theatre Festival (Russia), RITU International Festival of New Theatres (Belgium), Cairo International Experimental Theatre Festival (Egypt), Pilot International Contemporary Arts Festival (Latvia), and many others.
Watch Tsolak's talk:

Bernard Khoury, Founder and CEO of Bernard Khoury/DW5
"Interventions in Problematic Zones"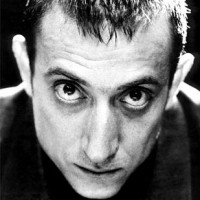 Over the past 15 years, Bernard Khoury's office has developed an international reputation and a significant diverse portfolio of projects both locally and abroad. He started an independent practice in 1993. Since then Khoury's work has been extensively published by the professional press.
In 2008 Khoury was a visiting professor at the Ecole polytechnique Federale de Lausanne where he lectured and exhibited his work in prestigious academic institutions in Europe and the US, including a solo show of his work given by the International Forum for Contemporary Architecture at the Aedes gallery in Berlin (2003) and numerous group shows including YOUprison at the Fondazione Sandretto in Torino (2008) and SPACE at the opening show of the MAXXI museum in Rome (2010). In 2004 he was awarded the Architecture + Award.
Khoury received his Master's degree in Architectural Studies from the Harvard University (M. Arch 1993). In 2001, he was awarded the Borromini prize with honorable mention given to architects under 40 years of age by the municipality of Rome. Khoury studied Architecture at the Rhode Island School of Design (B.F.A 1990 / B. Arch 1991).
Watch Bernard's talk:

Sima Cunningham, Musician, Singer
"Do You Speak Music?"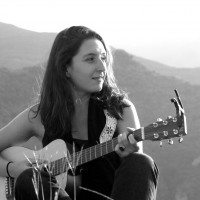 Sima Cunningham is a musician, activist, and cultural ambassador working to bridge political differences through the arts. She is now partnering with several international organizations to develop a music and arts festival in the Caucasus region. Cunningham has traveled to and performed in 19 countries on four continents.
Cunningham spent 12 years with the world-renowned Chicago Children's Choir where she was exposed to music from all around the world, sang for international leaders such as the Dalai Lama, and toured to South Korea as part of the first civilian group to perform at the Demilitarized Zone between North and South Korea. She began composing and performing folk-rock music at the age of 15 and has recorded three albums of original content.
She was recently named an Artist Ambassador by the United Nations organization Arts for Peace and represented the organization in Rio de Janeiro, Brazil, during the Rio+20 Conference to help develop a global network of artists committed to social change and environmental protection.
Cunningham has recently graduated the New York University's Gallatin School of Individualized Study. Upon graduating from NYU, she received both the Léo Bronstein Award for Interdisciplinary Achievement in the Arts in recognition of her work on cultural diplomacy and the Dean's Award for Graduating Seniors.
Watch Sima's talk:

Sevan Kabakian, Country Director of Birthright Armenia
"Watch What You Say, People May Listen to You"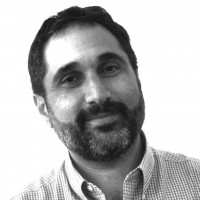 Since moving to Armenia in 2006 Sevan Kabakian has served as the Country Director of Birthright Armenia, an organization that works with the Armenian youth from the diaspora between the ages of 20-32, fostering real understanding, connection and engagement across the oceans for a more powerful Armenian global reality. Prior to moving to Armenia, Kabakian worked for over two decades with the Armenian youth in Los Angeles, using the elements of volunteerism, learning, nature and theater, always being inspired and amazed by the promise of young people.
Kabakian shares a passion for aviation, earning a Master's degree in Aerospace Engineering from the University of Southern California and working as a senior engineer in flight performance at the Boeing company in Los Angeles.
Watch Sevan's talk:

Emil Aslanyan, Singer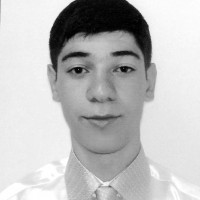 Emil Aslanyan is a young singer who happened to be giving a performance at his musical school with TEDxYerevan team members in the audience. Aslanyan also happened to be quite sick on that very day. He touched our hearts with his mind-blowing performance and we couldn't wait to share his talent with you.
Watch Emil's performance: