TEDxYerevanSalon: In the Maze of Paradigm Shift is an invitation-only event happening simultaneously with the the Impact Investment for Development Summit – a global summit on the role of the impact investments/social enterprises in international development.
TEDxYerevanSalon is an initiative that brings together leading thought leaders, policy makers, and practitioners from the fields of development, social entrepreneurship, impact finance, and government in a unique cross-sector setting.
The event will target professionals in the impact investment, social entrepreneurship, international development sector, business sector and education.
The theme of this year's event is "In the Maze of Paradigm Shift". The phenomenon of Paradigm Shift became the inspiration for TEDxYerevanSalon 2017.
The concept of paradigm shift emerged in the context of scientific revolution (1922–1996). When American physicist and philosopher Thomas Kuhn suggested the concept of paradigm shift in 1960s by restricting the use of the term to the hard sciences only, he hardly imagined the viral use of this phenomena in a vast number of non-scientific contexts.
The concept of paradigm shift, suggested by Thomas Kuhn, completely changes the way science looked at the world. It also changed how humans started to look at the world. In its nonscientific context, Paradigm shift means fundamental change in the individual's or society's view of how things work in the world. For example, the shift from earth to sun as the center of solar system, or from heart to brain as the seat of thinking and feeling.
For the TEDxYerevan team, the celebration of paradigm shift became a permanent job. In over the six years that TEDx has been active in Armenia, we have drawn inspiration and motivation from a range of speakers and partners. For this TEDxSalon event, we decided to hunt down "paradigm shifter" speakers and have found an exciting line-up of bold and inspiring thinkers who challenge the traditional mindset. We have invited these remarkable speakers to talk about the importance of paradigm shift in the development, experimentation for change, institutionalization of talent channeling strategies and radical reflections on leadership challenges.
This event will serve as a Paradigm Shift idea sharing platform for our inspirational speakers. View the speaker line-up below.
| | |
| --- | --- |
| Event Partner: | Event Sponsor: |
---
Speakers
Audrey Selian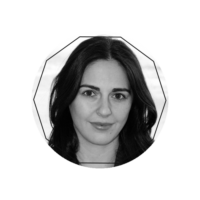 Audrey Selian currently serves as Director of the Artha Initiative associated with Rianta Capital Zurich and is a team member/advisor to the Halloran Philanthropies. She has been active in the impact investing sector since 2006, and is founder of Artha Networks Inc., an online impact investment 'operating system' platform that is designed to tackle the economics of due diligence around high impact, small scale SMEs/SGBs. Audrey has a particular interest in high impact sustainable businesses, and has focused on building an investment portfolio in India, while helping find ways to galvanize like-minded 'impact' investors. Audrey has a background in management consulting from PricewaterhouseCoopers, and her entrepreneurial experience includes several years spent in business development, marketing and sales at an NSF-funded software start-up called Wireless Grids Corporation. She currently serves as a trustee for several non-profit organizations, sits on the board of a few for-profits, and holds a PhD in Technology Policy & Development Studies from The Fletcher School at Tufts University. She also holds degrees from The London School of Economics and Wellesley College. In 2003-2004 she was a doctoral fellow at Harvard University's Kennedy School of Government and was later a doctoral fellow at the Turpanjian Center for Policy Analysis at the America University of Armenia in 2004-2005.
---
Serob Khachatryan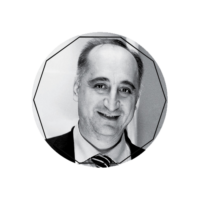 Serob Khachatryan was born and raised in Gyumri, Armenia. He is a graduate of Yerevan State University, Faculty of Philosophy and Psychology. After working as a translator, journalist, editor, education expert, project coordinator, and director, he has realized that he is most excited when he works with children in Armenian villages sponsored by Children of Armenia Fund (COAF). He now spends most of his work week in the villages, working with children and teachers. Serob is an author of several text book and books. He has two sons, who love playing chess.
---
Toshi Nakamura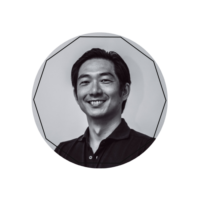 Toshi is co-founder of Kopernik which finds out smart solutions to reduce poverty. The idea was driven by insights from his extensive career in international development. Toshi dealt with governance reform, peace building processes and post-disaster reconstruction during his tenure at the United Nations (UN) in Timor-Leste, Indonesia, Sierra Leone, the United States and Switzerland. Prior to joining the UN, Toshi was a management consultant for McKinsey and Company in Tokyo. He holds an LLB from Kyoto University and MSc Comparative Politics from the London School of Economics and Political Science, and is a Guest Associate Professor at Osaka School of International Public Policy, Osaka University. Toshi was selected as a World Economic Forum (WEF) Young Global Leader in 2012, and is a member of the WEF Global Agenda Council on Sustainable Development 2014-2016. A proud father, Toshi's young daughter with Kopernik co-founder Ewa Wojkowska already speaks Indonesian, Japanese, English and Polish.
---
Karen Karapetyan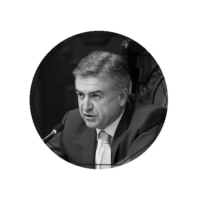 Karen Karapetyan has graduated from Yerevan State University, Faculty of Applied Mathematics. 1985-1996, he worked at the Computer Center of the Department of State Planning; at the Association of Scientists and Figures of Culture; simultaneously he was lecturer at the Yerevan State University. 1996 – 1998 he was Deputy Director General at Armenergo State-owned enterprise, then a Director General at Armenergo CJSC. In 2001 Karen Karapetyan was appointed Deputy Minister of Energy of the Republic of Armenia. In 1989 he received first higher degree in economics (Candidate of Science). In 2006 – Anania Shirakatsi Medal, awarded under the decree of the president of the Republic of Armenia. 2008 – Anania Shirakatsi Medal, awarded under Nagorno-Karabakh President's decree; 2016 – Mesrop Mashtots Order. In 2010 received Doctor of Philosophy in economics. He is author of 32 research papers. In January, 2017, he was elected First Deputy Chairman of the Republican Party of Armenia. In 2009 Karen Karapetyan was elected Yerevan city council member from the RPA proportional list and afterwards Mayor of Yerevan. 2011 – 2016 he was the First Vice President at Gazprombank OJSC. As of September 13, 2016, he is the Prime Minister of the Republic of Armenia. Karen Karapetyan is married and has three children.
---
Artak Melkonyan, Host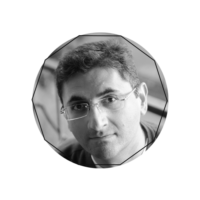 Artak Melkonyan serves as Senior Advisor in UNDP and leads several breakthrough initiatives targeting impact investments, including convening IID Summit and structuring Impact Investment Vehicle concept by UNDP.
Artak has 24-year track record of exposure to businesses and non-profit organizations in over 35 countries (US, Europe, Middle East, Africa, Southern Asia). Prior to joining UNDP, he was CEO of RVVZ and IDEA Foundations and led innovative venture philanthropy projects in tourism, education, regional development. Before that Artak was Senior VP with Dun & Bradstreet SAME and led strategic expansion of the company to emerging markets in Eastern Europe, Middle East, Africa and Asia. His previous experience includes senior management roles in private equity fund, Big4, banking, financial service companies, top government and international organizations.
Artak also managed academic faculty as Dean of Business and Marketing at French University of Armenia and is currently in adjunct faculty of American University of Armenia. He earned master degrees in AUA, State Engineering University of Armenia, and graduated senior executive programs at Georgetown University and INSEAD.
---
Tmba Ta, Performance
Tmba Ta Orchestra was created in 2013 in TUMO. This orchestra was formed during the workshop called Levels of sound, led by Arik Bambir. Since the end of the workshop the orchestra has been active as a TUMO project.
Tmba Ta orchestra consists of 30 TUMO students, most of whom are not musicians or singers. The artistic director of the orchestra is flutist and composer Arik Bambir.