TEDxYerevan team is excited to announce that we're organizing our first salon event in Armenia. The theme of the first TEDxYerevanSalon event is  "Time and Space" which will take place on March 7th, 2015. The decision to start salon events was driven by tremendous demand from Armenian intellectual community to have more dialogues on different topics in TEDx format  to inspire thinkers to take actions toward different urgent issues like climate change, entrepreneurship, innovation, new technologies  and so on.
The first TEDxYerevanSalon  event is organized with the support of UN in Armenia and will focus on environmental issues in a hope to spark discussion in our local community of thinkers and doers in the field. At TEDxYerevanSalon  event, attendees will hear a few speakers, both local and international, will watch TED talks and have informal discussions about the talks they witnessed.
The goal of Salon events is to keep intellectual and thought-provoking conversations going with thought-leaders and entrepreneurs throughout the year. Unlike bigger TEDxYerevan events, the salon event can host 100 attendees.This is an invited-only event but thanks to UNDP support TEDx Fans will have another opportunity to apply and get invitations for an event. Stay tuned for more information on how to apply to attend the event soon!
View the speakers and talks below.
Diana Harutyunyan
Diana Harutyunyan is almost 15 years in climate change affairs. She got her Master degree in Biology (honors) and PhD degree in Biochemistry from Yerevan State University. She is native Armenian and all her life she lived in Armenia working as scientist, adviser at start-up diagnostic test producing company Delta, later joined ICU Italian NGO as coordinator assistant in mother and child care humanitarian projects in different regions of Armenia. For several years Diana is coordinating the climate change programme of UNDP in Armenia and assisting the Ministry of Nature Protection in implementation of its commitments under Convention. She is a member of Executive Board to Kyoto Protocol's Clean Development Mechanism and nominated expert to the UN Framework Convention on Climate Change. She has supported the Armenian Delegation in negotiations as expert during several Conferences of Parties to the Convention. Diana is author of scientific articles and editor of more than dozen publications on climate change. She has represented the Armenian Apostolic Church in European Christian Environmental Network as Member of Climate Coalition in 1999-2002. Diana is married for 37 years, has two daughters and two grandchildren.
---

Karen Aghababyan
Dr. Karen Aghababyan is Chief Scientist, Head of Environmental Lab, and Assistant Professor at Acopian Center for the Environment, American University of Armenia. Dr. Karen Aghababyan hold a PhD in Biology from the Institute of Zoology Armenian National Academy of Sciences. Karen is a recipient of various scholarships, awards and grants including Whitley Award donated by Whitley Fund for Nature, DAAD post doctoral scholarship, ANSEF grant, Whitley Continuation Funding Grant, and WFN/WWF Challenge Grant. Dr. Karen Aghababyan is a member of various professional organizations including Species Survival Committee of International Union for Conservation of Nature, Butterfly Conservation Europe, The Goose and Swan Study Group of Eastern Europe and North Asia, Working Group on Birds of Prey and Owls. His science interests include Aquatic studies, Ornithology, and Entomology. Recently Dr. Karen Aghababyan, has been appointed as Armenia's National Coordinator for the second European Breeding Bird Atlas (EBBA2). His appointment was made by the European Bird Census Council, the organization leading the multi-national effort to prepare and publish the Atlas by the year 2018. He is author and co-author of 45 papers, and have made significant contribution in preparation of Red Book of Animals of Armenia.
---
Vardan Urutyan
Vardan Urutyan, is the Director of the International Center for Agribusiness Research and Education (ICARE) Foundation, Yerevan and an Associate Professor of the Texas A&M University, USA. He holds PhD degree from the Armenian State Economics University and completed a post-doctoral program in Agribusiness Finance and Risk Management at the University of Guelph, Canada. Dr. Urutyan stood at the sources of establishing ICARE in 2005, which is a leading institution committed to develop sustainable capacity in the Armenian food and agribusiness sector through implementation of state-of-the-art educational, career development and research programs. Vardan has a solid experience of a team leader, project coordinator and primary research investigator in a number of international research projects ranging from baseline studies to sustainable development, from value chain evaluations to legislative reforms concerning agriculture, agribusiness and related fields. As a recognized international expert, Vardan has been working with the leading international research and education institutions, NGO sector and government in dozens of countries in Europe, America, CIS, and elsewhere. He is an author of the book "Agricultural Cooperatives" and over 30 research articles published in many different countries. Vardan has three sons, apple and wheat farms and is thinking of building a house as a real Armenian man.
---
Hayk Harutyunyan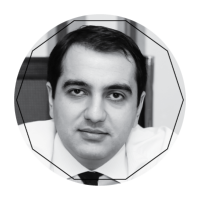 Hayk Harutyunyan currently holds the position of Deputy Minister for Energy and Natural Resources of Armenia. Previously he has worked as the project leader for the new nuclear power unit project in Armenia. He has an Executive MBA Degree from Skolkovo School of Management (Russia), Masters Degree in International Relations from Cambridge University (UK), Bachelors Degree in Politics and International Relations from Lancaster University (UK) and IB Diploma from the Regent's School (Thailand). He co-founded Armenian British Business Chamber and served as its chairman for 3 years. After the bachelor's degree, he served in the Armed Forces in various postings until the rank of a Captain. After the Army and before assuming a government position, Hayk was the author of number of successful and failed start-ups in various sectors of economy. He strongly believes that the key to Armenia's development is the energy independence and that true independence can only be achieved through local and renewable resources and energy efficient economy. Hayk is 28 years old and is happily married with Mane. They have a daughter, Ani.
---
MIHR Theatre
MIHR works with no borders; we are young and full of energy! We work with our own approach based on the experimental and new trends! The mission of our theatre is to reveal the philosophical depth of every movement by unifying painting, psychology, dance, philosophy and drama arts. The MIHR Theatre was established in 2003 by sister and brother MLKE-Galstyans in Armenia. Throughout its existence the MIHR theatre has worked in many different genres of the movement such as contemporary dance, emotional dance, action—painting, drama dance and open-air performances. The MIHR Theatre has organized many performances, movies, open-air events, parades and other events in different cities and has participated in many international festivals in (Georgia (Tbilisi, Batumi), Belarus (Minsk, Vitebsk), Russia (Moscow, Perm, Tyumen, Arkhangelsk), Sweden (Stockholm), Belgium (Liege) , Czech Republic (Prague), Latvia (Riga), Lithuania (Vilnius), Iran (Tehran, Isfahan), Egypt (Cairo), USA (Boston, New York, Calabasas, Cambridge, Ventura, Los Angeles)).
---
Claire Medina (Host)
Claire has worked for the UN for ten years in Brussels, New York, Barbados and the Philippines. Since 2012, she is the Deputy Resident Representative of UNDP in Armenia. Before joining the UN, she worked in the European Parliament in Brussels and in environmental NGOs in Jordan and India. Claire holds Master's Degrees in Public Policy and Administration, (International Economic Policy) from Columbia University in New York and in European Politics from the College of Europe in Bruges, Belgium.
TEDxYerevanSalon Sponsors
| | |
| --- | --- |
| "The Khoren and Shooshanig Avedisian School and Community Center" of the "Armenian Education" Educational Foundation is a non-sectarian licensed educational institution, adhering to the Ministry of Education standards, based on current educational methods, with the major mission to provide high quality pre-school through high school education for the general public with special consideration for the children of socially vulnerable families, located in the South-West District of Yerevan. | ArmAs is revitalizing Armenia's winemaking legacy by creating elegant wines that stem from one of our country's best natural resources, the idyllic terroir of the vine. ArmAs Estate is a picturesque display of agricultural achievement, set against the backdrop of the inspiring Mount Ararat. The 180 hectares of previously desolate and disconnected rock-strewn countryside was diligently transformed into a stunning panorama including vineyards, orchards, and a world-class winery. The endeavor proudly involved and united hundreds of people from various villages, countries, and backgrounds who continue to teach and learn from one another. The continued realization of the ArmAs Estate is illustrative of progress through guidance and cooperation, and represents the assimilation of tradition with development. |