The upcoming TEDxYerevanSalon event themed "Radical Honesty" will take place on December 8th at AGBU Building (2/2 Melik Adamyan St). The event is organized in partnership with Impact Hub Yerevan and the European Union Delegation in Armenia. The event is supported by AGBU Armenia and VanArdi wines.
Meet the speakers:
Arto Vaun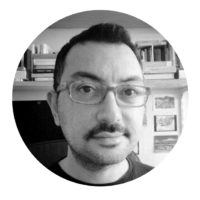 A native of Cambridge, Massachusetts, Arto Vaun is a poet and musician who moved to Armenia in 2014 after being offered a faculty position at AUA where he is a senior lecturer in English and Communications. In 2016 he founded and directs AUA's Center for Creative Writing (CCW), the first such center in the region that is focused on Anglophone creative writing. The CCW has quickly established itself as a champion of high quality literary production in Armenia and beyond. Locomotive, one of the CCW's major initiatives, is the first non-Armenian literary journal that is edited, published, and exported by Armenia to various bookstores around the world. The first issue, which includes a number of award-winning American and European poets, was published in 2016.
Vaun's first book of poetry, Capillarity (Carcanet Press), was published in 2009. His poems have appeared in various journals, magazines, and anthologies in the U.S. and U.K. In 2014 he received the Tololyan Prize in Literature and has been interviewed by the BBC, The Boston Globe, WAYO radio in NY and other media outlets.
As a songwriter and musician, Vaun has released two CDs and performed with well-known artists like Rufus Wainwright, Daniel Johnston, Ben Kweller, Kimya Dawson, and Mark Eitzel.
He was educated at the University of Massachusetts (BA, MA), Harvard University, Glasgow University, and is scheduled to receive his PhD in English Literature and Creative Writing from Huddersfield University (UK) in April, 2018. His research interests are in transnational poetics, modernism, and creative writing. He taught at colleges in Boston and Glasgow before coming to AUA.
---
Luiza Petrosyan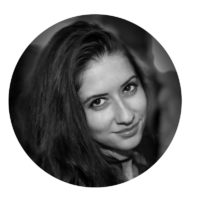 Luiza Petrosyan was born in Armenia, and at the age of 4th she with her family moved to live in Belarus. She returned to Armenia when after graduating Lyceum and decided to live and continue her education in her home town. In 2015, she has graduated from State Academy of Fine Arts of Armenia, department of Computer design with honor, and got Master degree in Fine Arts. Since 2013 she has been working at Public TV Company of Armenia, as a Graphic and concept designer. Her works include brandings and logos for "Baze 2015' and "Baze 2016" Armenian youth camp, "Haykin-2016" award ceremony, Full branding for Armenian delegation and participants for Eurovision Song and Junior Eurovision Contests since 2014, Image branding for Public TV Company of Armenia, logo for AGBU Young Professionals "Grqabats" project.
In 2015 Luiza participated in the competition, organized by Ministry of Education and Science. During this competition, she had to design a logo for European higher Education Area and Bologna process ministerial conference. And she won a competition and her logo had been used during the conference.
One of her achievements is participation of the "Anti Corruption" poster competition and she was one of the winners.
Luiza also works with the many artists and performers.
---
Samvel Saghatelian (Sam Saga)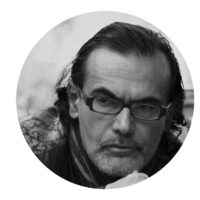 Samvel Saghatelian (aka Sam Saga) was born in Yerevan, Armenia in 1958.
He graduated from Yerevan Institute of Architecture and pursued a career in architecture. In 1988, at the brink of the collapse of USSR and Armenia's independence, he started his journey as an artist.
In 2001, Saghatelian was one of the artists representing the Armenian Pavilion in the 49th Venice Biennale in Italy, Plateau of Humankind.
In 2002, he was awarded a Fellowship from Arts Link (New York) for a residency program at Vermont Studio Center in Vermont, one of the largest international artists and writers program in the United States. He had his first solo exhibition there.
Very much attracted to the US art scene, Saghatelian moved to Los Angeles, California.
He was successful assimilating with the American Art Scene becoming "Black Maria" gallery founder and artistic director which gave him unique opportunity to organize exhibitions that had social and political impact and importance related to the actual issues in those fields.
Despite the fact that he was in the USA all these years he has always been up to date of all the social and political processes that had taken place in Armenia and organized various exhibitions and projects which were focused on personal freedom, disjointed identity resulted by 1915 Genocide, gender issues, etc.
In August 2015 he moved to Armenia.
His most important recent projects and exhibitions in Armenia: "Corruption: visible and invisible", installation and performance "Homo communication-The hole", "LOVE IS ELECTRIC", "Borderline Reality".
---
Vahe Baloulian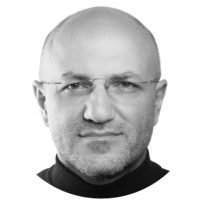 Vahe Baloulian is the founder of AdviseArmenia, an informal education and advisory network aiming to assist young Armenian entrepreneurs.
Vahe is the co-founder of DiVine & Partners, a group that includes six restaurants and a vineyard in Armenia, France and USA.
Until recently, Vahe has served as the chief executive officer of a global gaming technology company.
Vahe makes his home in the US but spends most of his time in Armenia and travelling.
---
Mane Mheryan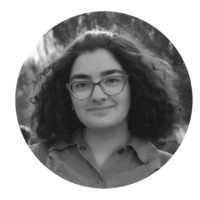 Mane Mheryan was born in Gyumri. In 2013 she entered Photon college in Gyumri, and now she is studying at the 9th grade. 2010-2017 Mane took piano classes at Gyumri college of Arts named after Jan and Albert Poghosyans. In 2015 she has been enrolled in Tumo Center of Creative Technologies and has been attending ever since. She was the editor of Tumo News. Mane has attended classes of Filmmaking, Photography, Motion graphics, Music, Creativity, Robothics and has paticipated in Experimental Filmmaking and Animation projects. In 2017 she was selected as a TEDxKidsYerevan speaker.
---
Mher Manukyan, Performer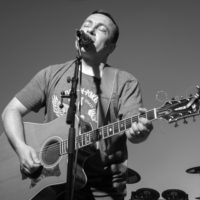 Mher is an Armenian singer/songwriter and the co-founder of "Lav Eli", alternative folk-rock band from Vanadzor. The band was formed in 1995, and is performing for already the third generation of listeners. Among the most popular songs of the band are "Spring Has Come" («Գարուն է եկել»), "Your Eyes" («Քո աչքերը»), "The First LAV Song/I Found You in Heaven" («Առաջին ԼԱՎ երգ/Գտա քեզ երկնքում»). Mher is also a translator (J.R.R. Tolkien, Michael Ende, Karen Swassjan), and a PR/communications expert. He is a proud father of four, and the coordinator of parents' council at "Aregnazan" school. Mher is a graduate of the Yerevan State University, the faculty of International Economic Relations.
---
Sergey Sargsyan, Host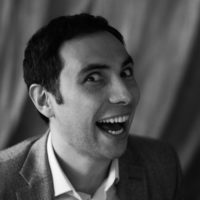 Sergey Sargsyan is a co-founder of ArmComedy, writer and comedian.
Sargsyan has been co-host and co-writer of the first Armenian political satire show on ArmNews channel since its inception. Sargsyan has 2 years of editorial experience at CivilNet online TV channel, as well as 2 years experience in professional journalism at ArmNews. His previous experience include 7 years of international development projects under USAID umbrella, such as IFES (elections administration), NDI (political parties program) and USAID Anti-Corruption project.


 © poster concept, design & illustration by Klaas Verplancke