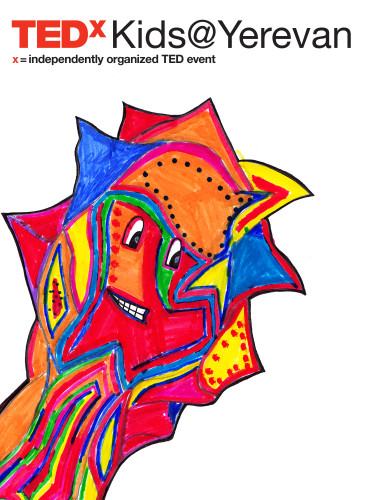 On 23 June, TEDxKids@Yerevan will be held at Tumo Center for Creative Technologies, featuring 23 speakers from Yerevan and the marzes, ages 8 through 18, as well as other performances.
We asked speakers to share their ideas about the imagined world in which they'd like to live. The speakers have dreamt up a broad range of topics, from volunteering, military service, public perceptions of people with disabilities, dreams, and more. Mary will discuss the brain and why it's important to study; Stephanie will examine what parents don't know about their kids; Levon will explore the topic lying, why we do it, and if we really need to lie at all. Some talks are geared towards youth in particular: how kids can develop their savings, the issue of domestic violence towards children, and the importance of ecology and the environment for Armenian youth. There will even be a talk about ice cream!
These 23 speakers were chosen from more than 200 online applicants through the TEDxYerevan website and another 100 applications through our partner organization.  After passing through two screenings, the final group received training by TEDxYerevan staff and then began to do research for their talks. Now, they're being coached and attend biweekly meetings where they share their findings, work on public speaking skills, and improve the structure of their talks. At these rehearsals, they present to the group and receive feedback, in preparation for the event.