Thank you everybody in that 300+ audience for attending TEDxYerevan 2012 at TUMO Center for Creative Technologies on September 29, 2012. What a day it was! Despite working hard to run everything smoothly and few technical issues there and then, we had such a fun day full of inspiration, networking, and positive energy! We hope you had a fantastic day, and we would love to hear more from you, what worked well and what didn't, who was your favorite speaker or performer, and much more. So, send us an email to contact@tedxyerevan.com, and please fill out the feedback evaluation forms we have emailed you earlier.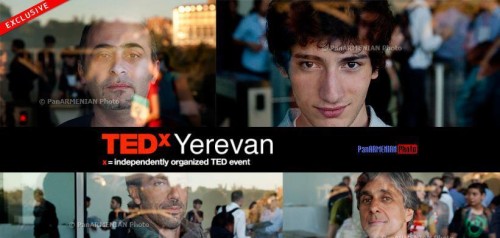 PanArmenian.Net did a beautiful photo session of TEDxYerevan 2012 speakers, which you can find here.
For those who could not attend the event, videos coming soon, stay tuned!