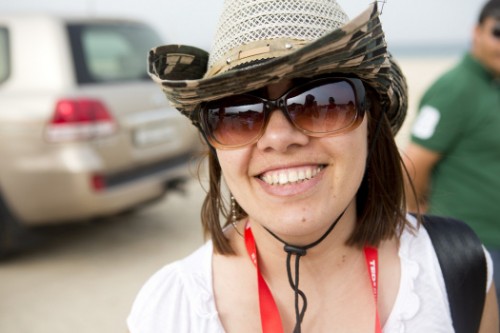 Reposted from TED blog here.

TEDxSummit, 16 April – 20 April, 2012. Doha, Qatar. Photo: Kris Krüg
At TEDxSummit we caught up with Kristine Sargsyan, TED translator and organizer for TEDxYerevan. Kristine has been working in the NGO and business sector as an Organizational Development Consultant and Project Coordinator for 13 years.
When and why did you start translating for TED?
I started translating TEDTalks in 2009 because of my son, who is ten. I showed the translated talks in his class, and the kids loved it. They started asking him, When is your mom coming back?
Translating the talks is a kind of meditation for me; it helps me dive deeply into the stories. When I'm stressed, I transfer my energy into something good. It helps me lose my sense of ego. The same goes for TEDx.
What do you hope to achieve with your TEDx events?
In …
Read More